Introducing The Youth VOTE Program
November 30, 2020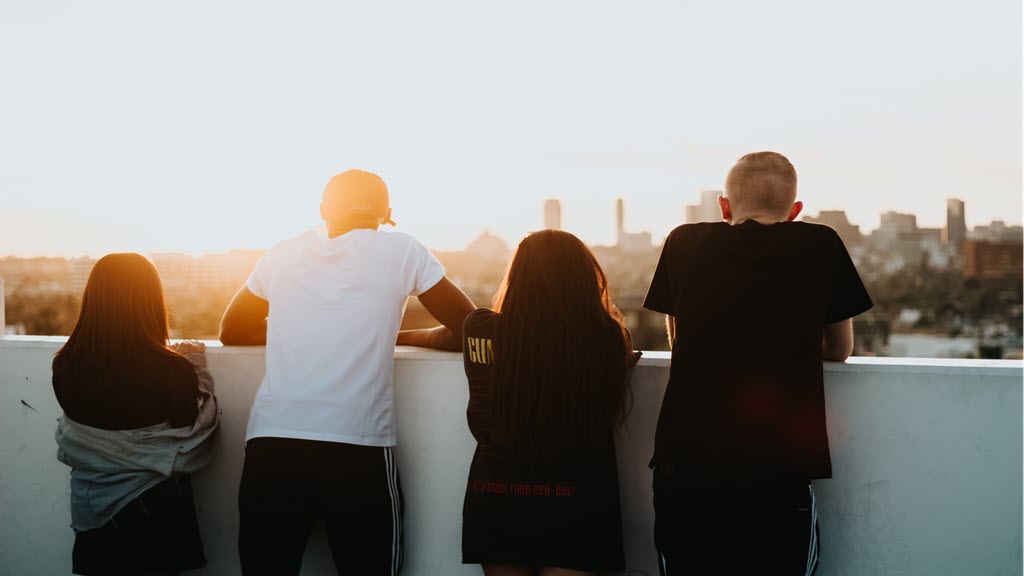 In the 2019 Post-Election Survey, we asked electors who did not vote why they chose not to. Some respondents answered with statements about disillusionment, alienation, inconvenience, or a lack of knowledge about the election as a whole. However, the most common response was:
"No reason in particular."
48% of respondents
And, when asked, what, if anything could have encouraged respondents to vote, the response was:
"Nothing."
52% of respondents
By The Numbers
When comparing this survey with registered voters and the total eligible voting population in Alberta, clear patterns emerged. For one, the majority of eligible voters who were not registered were youth.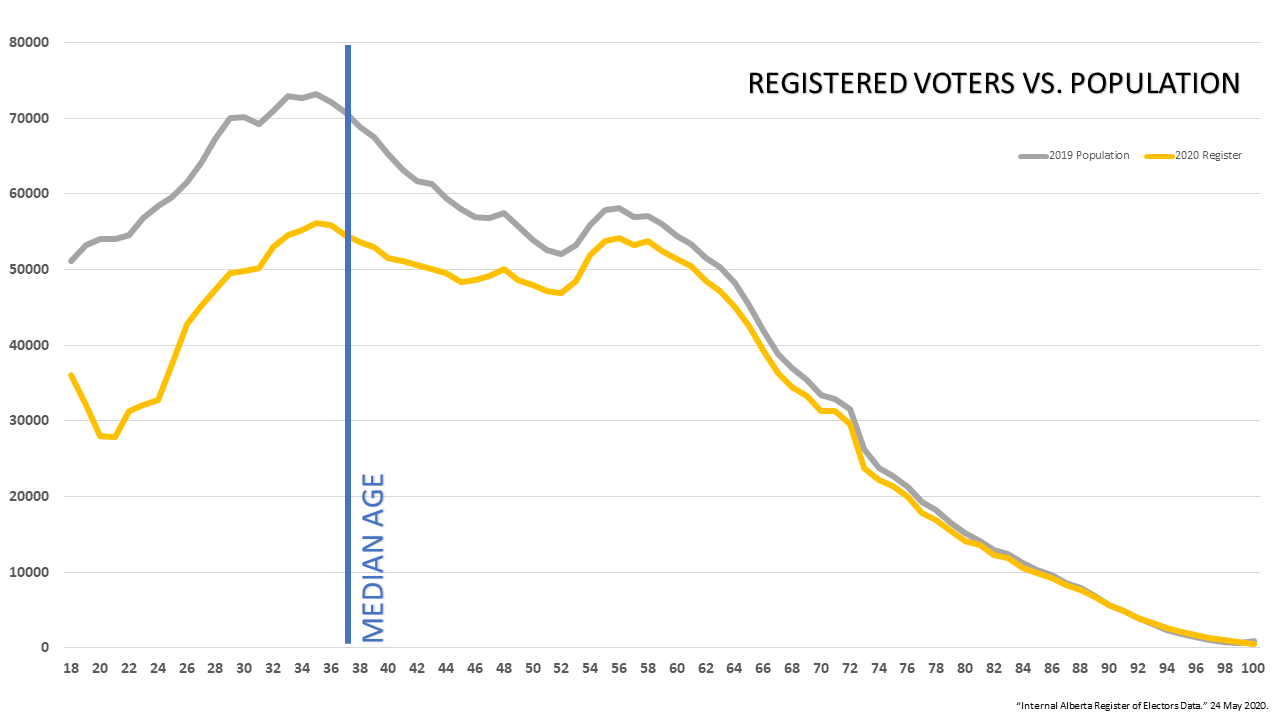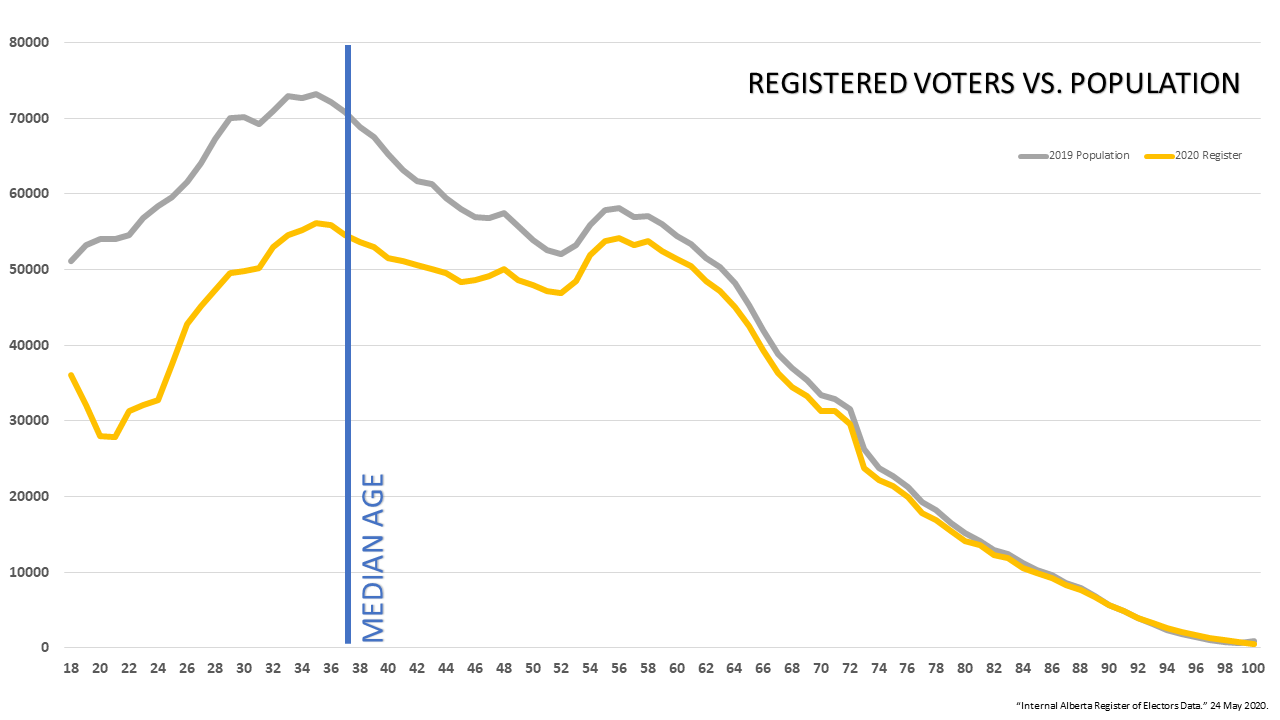 Second, when we looked at voting behaviour, we also found the highest percentage of those who chose not to vote were also youth. Specifically, among 18- to 24-year-olds, we could demonstrate that for every group of four youth, only one would actually vote.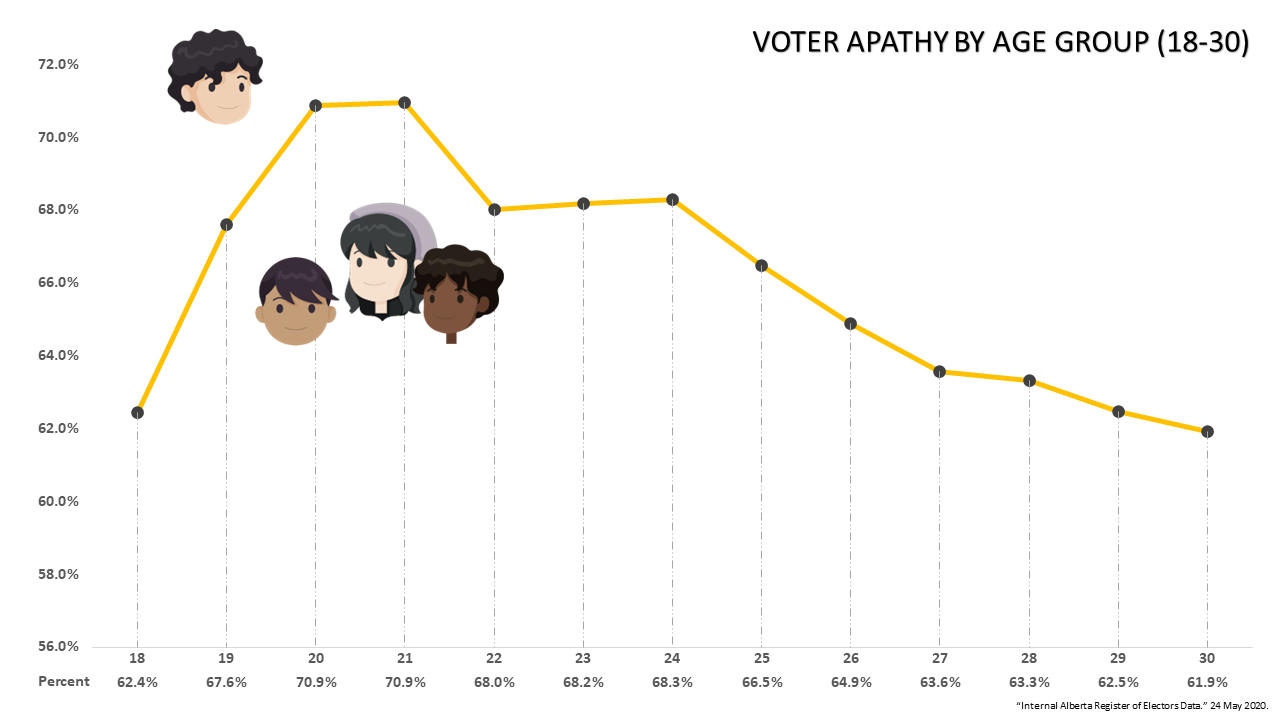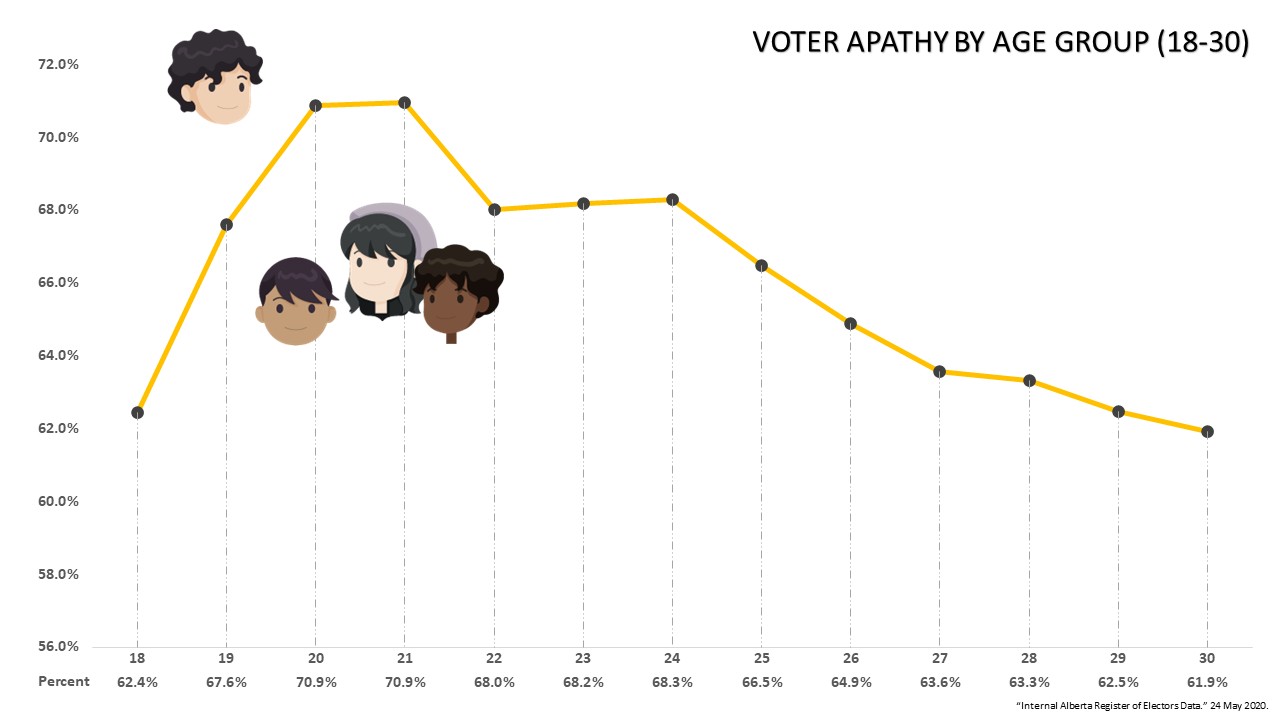 In short, we need to remedy this.
Tackling the Problem
Over the summer, we conducted a series of focus groups with youth and youth-serving agencies across Alberta. We took advice from both engaged and disengaged youth about what they needed to consider future participation; and, aimed to better understand youth barriers to voting and how we could better promote voting as an important part of youth democratic engagement.
We heard very clearly that young people wanted more role models and active encouragement to spur their participation: not just at home and school, but also in the community.
No More Apathy for Apathy
This is why Elections Alberta is proud to announce our new Youth VOTE Program.
We are seeking youth from within the non-profit sector who are interested in getting involved in the development of materials, information, and activities that will help mentor youth voter participation.
This virtual council is designed to meet monthly to discuss and address ways we can better manage youth apathy. A full description of our plan is available here.
Apply Now
Every vote counts!
Posted in: Uncategorized