Amendments to the Election Act and Election Finances and Contributions Disclosure Act Now in Force
March 31, 2022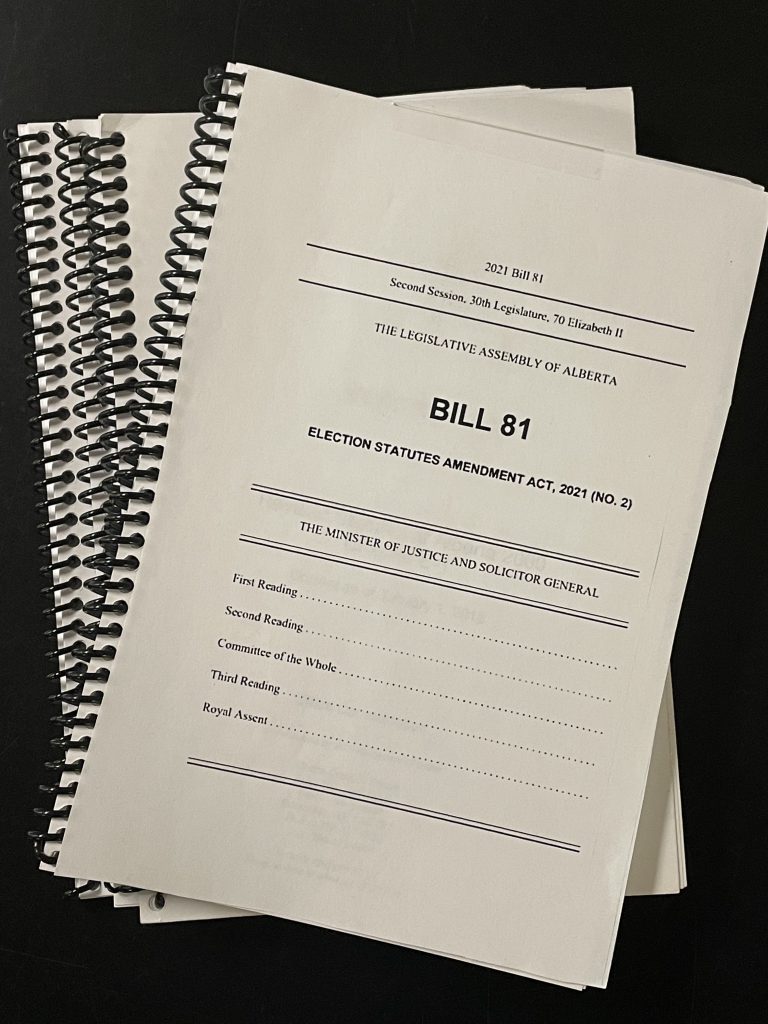 EDMONTON – Today, amendments to the Election Act and Election Finances and Contributions Disclosure Act introduced in Bill 81: Election Statutes Amendment Act have come into force. Updated information on these changes are now available on the Elections Alberta website at www.elections.ab.ca.
Highlight of Changes
Fixed Election Date: Alberta's next Provincial General Election is scheduled for May 29, 2023.
Mandatory Identification: Consistent with municipal and federal election processes, electors will now be required to show identification prior to voting.
Nomination Contests: Nomination contestants are no longer required to register with Elections Alberta. Reporting of contests and endorsed contestants to Elections Alberta will take place after the nomination contest is completed.
Political Third Party Advertisers: The definition of political advertising no longer includes "an advertising message that takes a position on an issue" with which a registered party, leader, MLA, candidate, leadership contestant or nomination contestant is associated.
Contribution and Expense Limits: Limits will now round to the nearest $100. The updated limits apply to contributions throughout 2022 and expenses for electoral events that commenced after March 31, 2022. The political party expense limit for the 2023 Provincial General Election will now be determined based on a calculation of $1.16 x the number of names in the Register of Electors on February 1, 2023.

Nomination contestants will have a separate contribution limit of $4,000 per person, ordinarily resident in Alberta per calendar year, in aggregate to any combination of nomination contestants and will no longer be eligible for Alberta income tax credits.

Quarterly Reporting for Constituency Associations: Constituency associations will no longer be required to file quarterly contribution reports starting with Quarter 1 2022.
Further summary of the changes to the legislation are available at https://www.elections.ab.ca/elections/albertas-next-election/.
Elections Alberta is an independent, non-partisan office of the Legislative Assembly of Alberta responsible for administering provincial elections, by-elections, and referenda.
For more information, contact:
Pamela Renwick
Deputy Chief Electoral Officer
Suite 100, 11510 Kingsway Ave NW
Edmonton, Alberta T5G 2Y5
780-427-7191
Pamela.Renwick@elections.ab.ca
Posted in: Press Releases